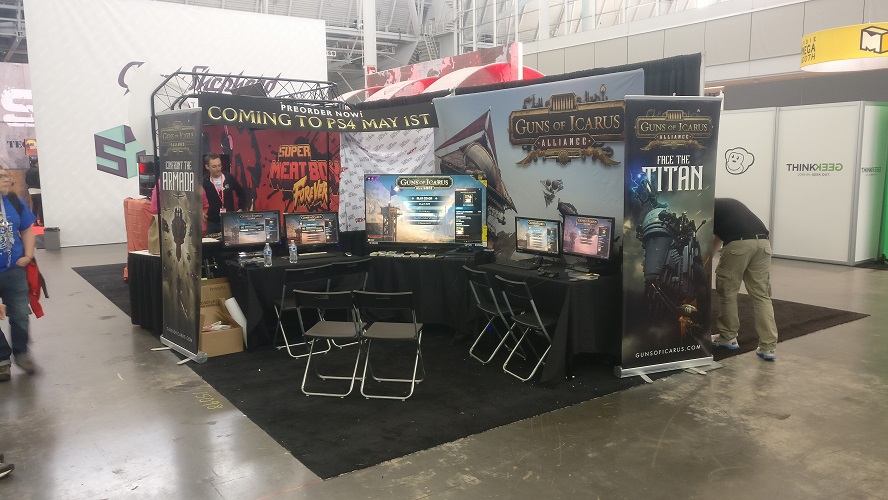 "PS4, PC, PS4, PC, PS4!" -Cameron "Kirk" Bajus
We had a blast at Pax East this year showing off Guns of Icarus Alliance ahead of the PS4 launch on May 1st! But for long time fans and new crew alike, we had an exciting twist. At every seat in our booth, we sat PC next to PS4 in the same match, on the same ships. Our setup was so seamless that many of our lovely convention guests didn't even realize it till we pointed out the controllers and keyboards in their friend's hands! Voice chat will also be working cross-platform between Steam and PS4, but with people sitting next to each other, people opted for real life voice chat 😀  There's a saying in game development, that the best features feel so natural players won't even notice them.
One of our biggest goals here at Muse is to build community, and we're always excited to be able to bring together gamers from all walks of life. But the PC / console divide sits like a deep canyon in the gaming world, often vast for a bridge to cross. But who needs bridges when you have airships! We were ridiculously excited to have groups of friends walk into our booth and learn that Guns of Icarus would be one of the first games they could play and voice chat online together.

Booth getting busy!
And after four long days of high flying combat, intense boss fights, and more than a few impromptu dance sessions thanks to our friends at the "Just Shapes and Beats" and "Super Meat Boy Forever" booths, another Pax East came to a close. We're looking forward to our PS4 launch on May 1st, and are excited to see what adventures await as we fly to new horizons!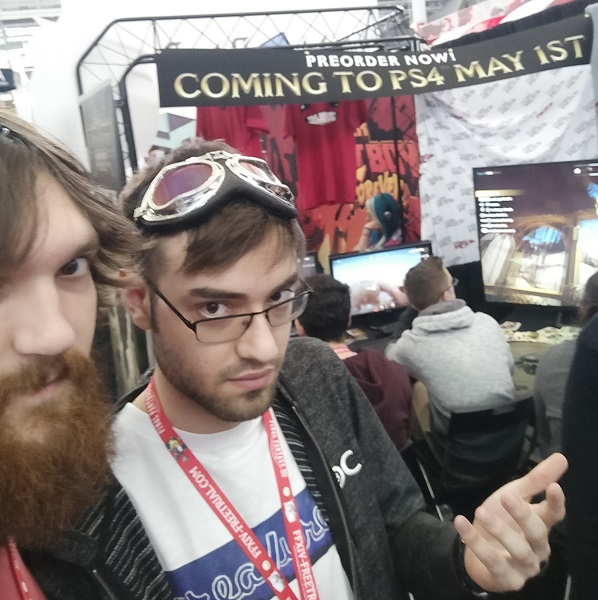 Gratuitous Booth Selfies featuring Queso and Kirk
Thank you to all our guests and fans,
-Queso and all the rest at Muse Games